"How to go to an interview ?" A very typical question that props up in job seekers' minds and trust me even those who have maybe appeared for lot of interviews already. However confident one is, interview jitters are a given fact, when one is the interviewee !
Interview is an integral part of Recruitment, how can we miss addressing this question 'How to appear in an interview?' !
Today I'm spilling the beans based on my experience as the interviewer. So far in my career I've taken around say 100+ interviews. What catches my eye? What becomes the basis of me selecting a candidate? Profile? Yes. Knowledge? Yes. Attitude? Presentation? Let's see….
A) The first impression that is gauged by 2 senses of the interviewer-eyes and nose:
a) Look your best– Doesn't mean that you need to put up extra make-up or wear something which you haven't earlier.It just means that you should look your comfortable best while appearing in an interview.Your attire or hair-do should not divert interviewers attention or make you uncomfortable.Just be well groomed: clean & trimmed nails and simple & tidy hair do.
b) Smell good–The one thing which puts the interviewers off is the smell. If at all you are going to travel from a far away place to the interview, please ensure that you reach at least half an hour prior to the time so that you can use the washroom and get yourself neat and tidy again.You should not smell foul that's the mantra.
c) Wear decent clothes-Doesn't mean that you should wear a suit and tie as a compulsion. But whatever you wear should look decent enough to be called as professional and suit the environment of the organisation you are visiting.
B) The first impression which is gauged by the mind of the interviewer:
a) Reach on time- No matter where the destination is you need to start accordingly to reach on time. There is no excuse like 'heavy traffic' or 'rains' or 'anything' in this world for not reaching somewhere in time. If you know it will take time then start early. It's pretty okay if you reach even 1 hour prior to the interview time but it's always better than reaching late.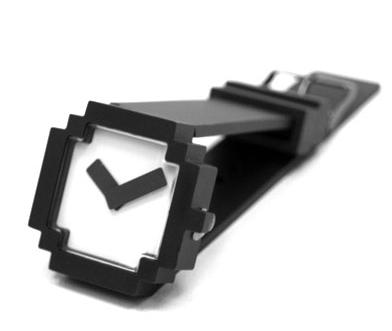 b) Carry your resume properly-Why not think about carrying the resume in an envelope ? Doesn't take much, right ? But let me tell you it does leave a good impression on the interviewers. Just imagine what would a folded and bare resume look like ? Also,make sure you carry at least 2 copies of your resume properly stapled and pages numbered. Each kept in different envelopes because you might as well be greeted by two or more people in the interview panel, who knows!!!
c) Know the person & the company-You should know the name and the designation of the person you are going to meet. And of course the contact person that has been mentioned in your interview details.It's not necessary that the contact person mentioned will be the same person to take your interview. So,be careful and remember the names. Knowing about the company should not even be mentioned here because that is a must. You must know about your future employer, especially in this age and time when information is so much handy and available at the click.
d)Accessories-Don't be too much loaded with a lot of accessories in your hand. Carry a nice hand bag or a brief case to keep your keys,pen,mobile etc. If at all you are carrying a shopping bag or a polyethylene bag make sure you leave it in the car/ two wheeler OR at the reception with the receptionist requesting her to keep an eye on that OR outside the cabin into which you are getting in for the interview. Carrying lot of things in your hand is a no-no because it just makes you look clumsy and sometimes bling-y!
Important Note-Switch Off: Please,Please,Please make sure that you switch off your mobile phone/s. No keeping it on vibrate mode. Just plain and simple switch it off. Please.Nothing is urgent than those few minutes of your interview time which would mark your career graph,right?
Now that you are all set for the interview, just take a quick recap: Just be yourself, wear comfortable clothes, look tidy and face it gracefully.Be cheerful and take time to speak anything that you want to rather than jumping on the answers right away.Listen carefully and ask questions wherever required, Good Luck !
With an MBA in HR and M.A. in Psychology, Nupur Phatak has a right mix of corporate, teaching and training experience of 9 years. She is currently working with Diaspark Infotech Private Limited, Indore, in the past she has worked for NSE.IT Ltd., Mumbai as a Human Resource Specialist, ICSI Indore Chapter as a Soft Skills Trainer and University of Indore as HR Faculty for MBA stream. Her special interest areas in HR domain are Training, Employee Engagement, Retention and Talent Acquisition. She has an inclination towards writing, photography, sketching & interior designing. She loves singing too! A mother of a 2 year old, it couldn't have been better as an HR professional because a toddler sure teaches you ways to be patient, lenient and be strict-all at the same time which acts as a top-up to your knowledge and experience in dealing with employees. People (Family, Friends and Colleagues) are very important to her in her life as they are her assets! Connects with her on LinkedIn; Facebook; Blog.